Talos II
Jump to navigation
Jump to search
Talos™ II is Raptor Computing Systems' next-generation POWER9 platform. Focusing on security and performance, it is a dual socket PowerNV system that is available in desktop, workstation, and server form factors, or as bare mainboard.
Talos II is the successor to the proposed Talos I system.
Mainboard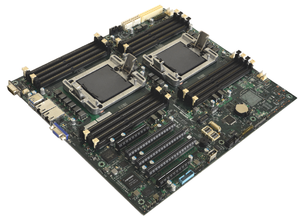 Specifications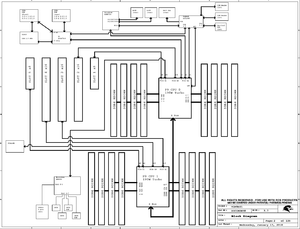 | Mainboard Part # | Form Factor | Sockets | CPU Type | Networking | Storage Controller |
| --- | --- | --- | --- | --- | --- |
| T2P9D01 | EATX | 2 | POWER9 Sforza | 2x GbE (Broadcom BCM95719) | SAS (optional, Microsemi PM8068) |
User's Guide for T2P9D01 is available.
Systems
In addition to being available as a mainboard, prebuilt systems are also available.
| SKU | Name |
| --- | --- |
| TL2WK2 | Talos II Secure Workstation |
| TL2SV2 | Talos II Rack Mount Development Platform |
| TL2DS1 | Talos II Desktop Development System |
Energy consumption
NOTE: numbers are approximate and may vary. System power measured at wall with standard instruments. CPU power reported by OCC.
Component
Design Power
Power Use (Idle)
Power Use (Full Load)
Additional Information
4-core CPU (DD2.1, 3.1/3.7GHz)
90W
31W
58W
CPU held at 50°C die temperature. WoF not yet boosting to full power.
PM8068 SAS controller
23W
Desktop Development System (TL2DS1)
111W
192W
2x 4-core CPUs, 2x 16GB RAM, 1x 1TB NVMe drive, integrated PM8068 SAS. 80% efficiency PSU.
See also
External Links