User:Peter Easton
Jump to navigation
Jump to search
Ahoy matey!
Yarr-har! I be a plunderin', rum-swillin' salty sea dog of the Internet! Ye can find me sailin' the seas with me shipmates at yon IRC channel #Talos-Workstation, flyin the flag TheJollyRoger!
The Morgan's Revenge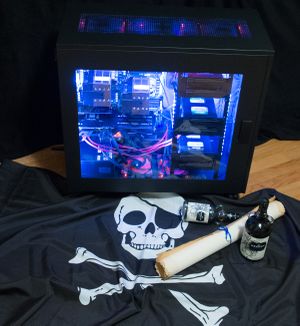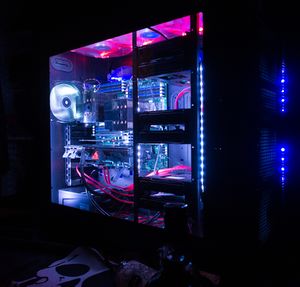 Specifications
Hull:
Talos II Motherboard
Seasonic PRIME 1300W 80+ Platinum Power Supply
Thermaltake W100 Chassis
Sails:
2x 8-core IBM POWER9 CPUs
2x Samsung 32 GB Registered ECC DDR4-21333 M393A4K40BB2-CTD8Q
PowerColor AMD Rx Vega 64
4x HP24es Monitors
Holds:
Samsung PRO 970 1TB NVMe (Not Pictured)
Samsung PRO 960 500GB NVMe
Marvell 88SE9215 4-Port SATA PCIe SATA Controller Card
Western Digital SATA Hard Drives
Extras:
Creative USB Soundblaster
Lots of chassis lights
Kraken Dark Rum
Pirate Flag
Treasure Map
A love for adventure!